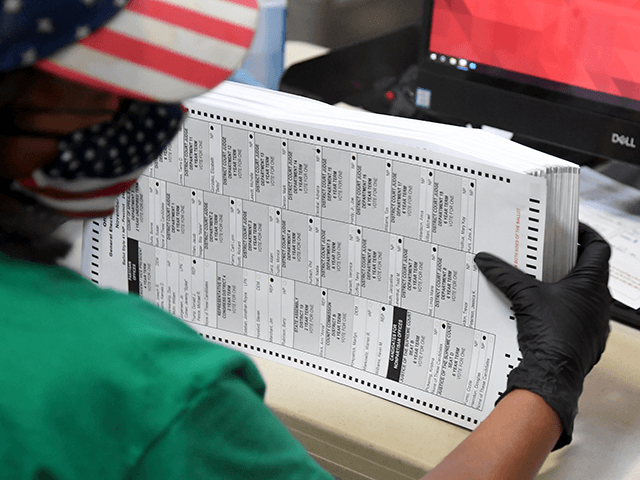 Hans von Spakovsky, manager of the Heritage Foundation's Election Law Reform Initiative and a senior legal fellow of the Meese Center for Legal and Judicial Studies, said president Joe Biden's margins of victory in Arizona, Nevada, and Wisconsin in the 2020 presidential election were narrower than the states' respective totals of unaccounted-for ballots.
Biden's margin of victory in Wisconsin was approximately 20,000 votes despite the number of ballots "missing or undeliverable" in the state
amounting
to 83,000, von Spakovsky noted.
"Remember the margin of victory in Wisconsin was only 20,000 votes, and that basically 82,000 ballots were either lost or undeliverable or were rejected," von Spakovsky said on Wednesday's edition of SiriusXM's Breitbart News Daily with host Alex Marlow. "That's four times the margin of victory."
"Those are the numbers that the Wisconsin Election Commission itself reported to the U.S. Election Assistance Commission," he added.
Von Spakovsky shared details of "unaccounted-for ballots" from a Daily Signal report
"[The Wisconsin Election Commission] said 6,500 absentee ballots they mailed out were sent back by the postal service as 'undeliverable' [and] 3,000 ballots that came back were rejected. They don't say why, but usually [a ballot is rejected] because, for example, the signature doesn't match, indicating it may have been a fraudulent ballot," he remarked.
https://www.breitbart.com/politics/2021/09/01/hans-von-spakovsky-missing-ballots-three-states-exceed-joe-bidens-victory-margins/