by Paul Bois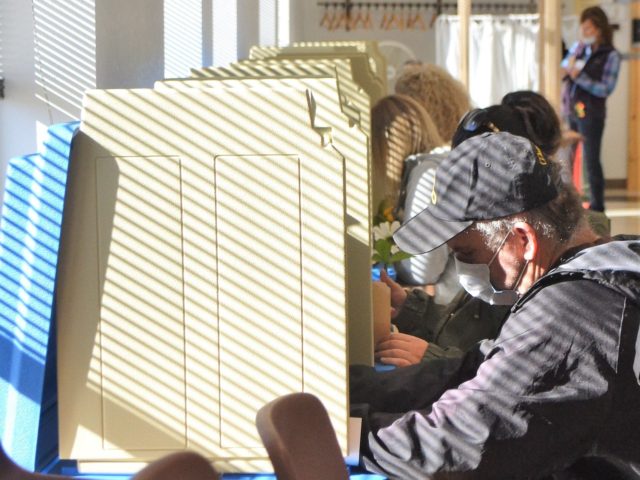 The FRAUD continues: "Some self-identified Republicans claim they arrived at their polling center to cast their ballots in the California recall election only to be told they had "already voted."
"At El Camino Real Charter High School in Woodland Hills, some voters say they were told the computers showed them as already having voted, even though they had not," reported KTLA.
Estelle Bender, 88, said poll workers informed her she and several friends of hers had already voted. She also allegedly witness another man arguing with a poll worker over the same issue.
"What happened today and how shocked are you?" a reporter asked Bender.
"Very. I went to El Camino High School to vote. Got there at 10:30. Gave her this [ballot] and she scanned and said 'you voted,' and I said, 'no, I haven't," Bender told KTLA

"She said this has been happening all morning," Bender further alleged. "The man next to me was arguing the same thing,"
[Remember California uses Dominion Voting Machines and the special pen may bleed through to other ballots as in Georgia. Nobody knows what software capabilities the dominion machine has because no one is allowed to look inside. Already, we are seeing evidence of phantom voters as were evealed in the Michigan and Georgia audits. Don't be surprised if Newsom DOESN"T get recalled. - https://www.sos.ca.gov/elections/ovsta/frequently-requested-information/voting-systems-used-counties/how-use-your-countys-voting-system/dominion-voting-systems-imagecast-evolution  - ED.]
RELATED:  California Recall Ballots: See-Through Ballot Envelopes – Weak Cellphone Flashlight Through The Back Of The Envelope SHOWS VOTE
Wut? Newsom Says a Vote for Larry Elder is a Vote Against 'Diversity' and 'Racial Justice'