The Arizona Maricopa County election coverup continues.  These crooks are doing all they can to obstruct justice and tamper with evidence because they know they can get away with it.
The Arizona Maricopa County Board of Supervisors (MCBOS) on Wednesday loaded its 2020 Election ballots on a truck for delivery to the Arizona Senate.  After months of attempting to obtain access to the ballots, the Senate won a court case where the judge ordered the ballots to be produced to the Senate.  So immediately before being told when and where to deliver the ballots, the MCBOS loaded the ballots onto a truck even though the Senate had not yet asked for the ballots.  It is not believed that this move of the ballots was performed under the proper chain of custody.
The newspapers somehow got a hold of this story and claimed the Senate was not ready for the truckload after months of asking for the ballots.  They have consistently declared Joe Biden won the election and that there is no evidence of fraud.  AZCentral reported:   For two months, the Arizona Senate has been demanding that Maricopa County turn over the 2.1 million ballots cast in the November election.
henrymakow.com — Feb 23, 2021

After all this tyranny levied against this society, they now beg for crumbs from the very scum that has enslaved them. This collective and pathetic response can result in nothing less than mass enslavement." – Gary Barnett
"Never comply, never submit, never close any business, never wear a mask, never isolate, and never believe a single word coming from this government or mainstream media. Disobey every state mandate en masse at every juncture or face sickness, slavery, poverty, starvation, loss of power access, total censorship and destruction of free speech, isolation, and the final destruction of this country. If you continue to comply and do nothing, the certain death of millions will occur."
"Civil disobedience becomes a sacred duty when the state has become lawless or corrupt. And a citizen who barters with such a state shares in its corruption and lawlessness."
~ Mahatma Gandhi (2012). "The Essential Gandhi: An Anthology of His Writings on His Life, Work, and Ideas", p.144, Vintage
Petitioning Government or Courts Will Never Result in Gaining Freedom: Only Mass Disobedience Can Prevail by Gary D. Barnett — (henrymakow.com)


We are now at the threshold of hell concerning
 our natural rights and freedom. This evil government and its controllers have destroyed our sacred lives through lies, deceit, theft, plotted divisive policies, torture, isolation, dystopian mandates, crippling orders by executive fiat, and murder.
This is not hidden; it is open and exposed, but the people have ignored the blatant nature of this conspiracy to take over humanity, and instead have as expected by their masters, acquiesced to every command given.
After all this tyranny levied against this society, they now beg for crumbs from the very scum that has enslaved them. This collective and pathetic response can result in nothing less than mass enslavement.
Introduced by Brian Shilhavy
As we have previously reported here at Health Impact News, the medical kidnapping of America's elderly is a $273 BILLION industry.
Medical kidnapping of senior citizens occurs when a doctor, usually a psychiatrist, deems that the senior can no longer take care of themselves, and gets a judge to sign an order of "guardianship" or "conservatorship" to someone working for the State.
This state-appointed guardian then comes in and seizes all of their assets, and keeps them a prisoner locked up in a mental facility, most of the time against the wishes of their family members.
This epidemic in the U.S. is even a larger problem than child medical kidnapping, as state-appointed guardians currently have 1.3 million elderly people nationwide under their control. See: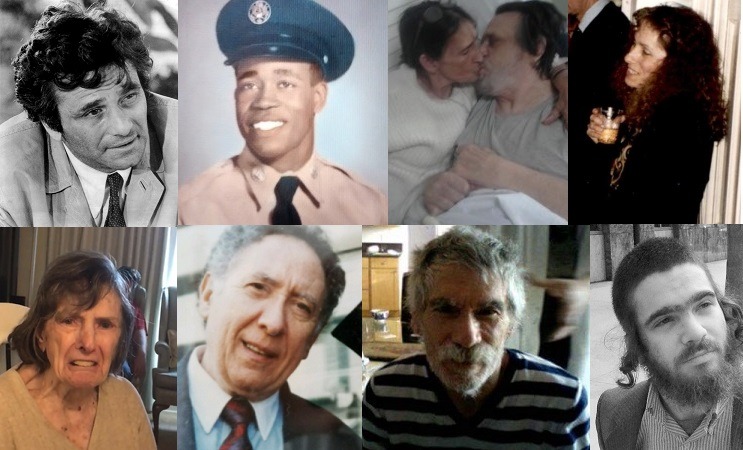 Images of adults who were medically kidnapped that Health Impact News has covered.

The few stories we have covered here at Health Impact News regarding seniors medically kidnapped represent just a tiny fraction of what is going on all across the U.S. every single day. (List of links below.)
Attorney Mark Nestmann has written an article that was published on LewRockwell.com giving people practical advice on how to oppose these adult medical kidnappings:
Attorney Explains how to Protect Against America's Epidemic of Senior Medical Kidnappings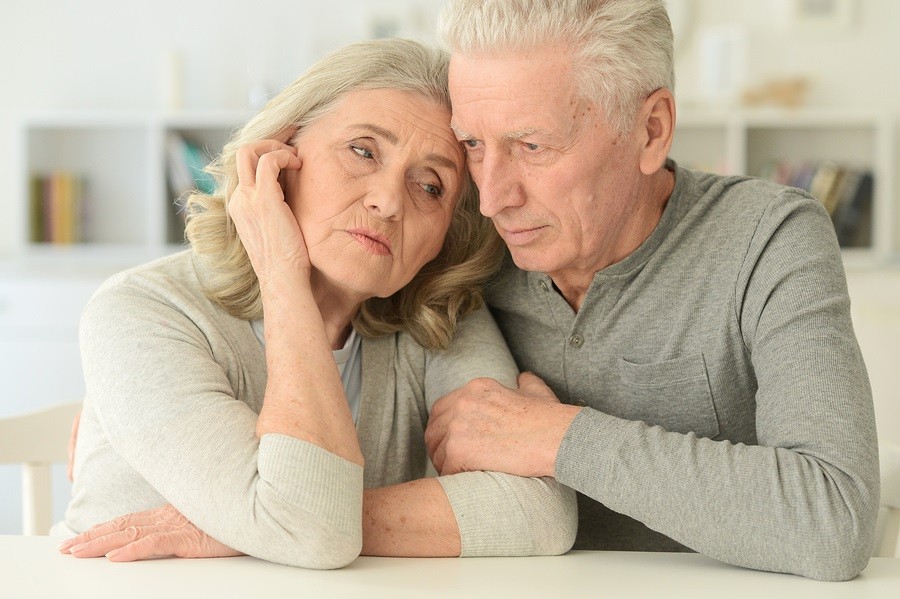 Protect Yourself from America's Corrupt Guardianship System
by Mark Nestmann
LewRockwell.com
John Oliver is hardly a libertarian, but his Last Week Tonight show on HBO regularly highlights how US citizens are royally screwed by Uncle Sam and his minions. Over the years, he's tackled subjects ranging from civil forfeiture to abuses in forensic science.
Recently, Oliver turned his attention to the 
guardianship system
 and how it can abuse senior citizens. Nearly 50 million Americans are 65 or older, and more than one million of them are under guardianship. Nearly 500,000 other disabled adults are part of the guardianship system as well.
State courts appoint guardians to make personal and financial decisions on behalf of adults found to be legally incompetent. A guardian is supposed to ensure that their "wards" have safe housing and help them negotiate a legal and medical system they may be incapable of dealing with on their own. According to an auditor for the Palm Beach County (Florida) guardianship fraud program, guardians control assets valued at $273 billion.
A ward loses nearly all civil rights once a judge approves a guardianship. The guardian has complete control over the ward's personal and financial affairs. All of a ward's money can be transferred to a guardian's own account. A ward can also be forcibly relocated to any residential facility the guardian sees fit. Family members may lose the right to obtain information about the ward's finances or medical conditions. Indeed, family members may even lose the right to visit the ward, because the guardian can forbid it.
As Judge Steve King of Tarrant County, Texas said on Oliver's program: "Guardianship is a massive intrusion into a person's life… they lose more rights than someone who goes to prison."
The powers that guardians wield are rife with abuse. In a series of cases from Las Vegas described last year in The New Yorker, a guardian in Las Vegas named April Parks targeted elderly individuals with substantial assets. Parks persuaded doctors to declare these individuals incompetent and place them under her guardianship. She would then acquire control over their assets and charge outrageously high fees to arrange for their care. When her wards' estates were depleted to the point where they qualified for Medicaid, she would place them in nursing homes at government expense. In virtually all cases, this happened without a formal cognitive assessment to determine if the ward could continue living independently.
In the meantime, Parks, her lawyer, and her office manager were indicted for racketeering, theft, perjury, and exploitation of their wards. Their trial is scheduled to begin in September.
The horror story surrounding the North guardianship is not an isolated case. I've come across abusive guardianship cases in many other states, including Arizona, California, Colorado, Florida, Georgia, Indiana, Maine, Massachusetts, Michigan, Missouri, New Jersey, New Mexico, New York, North Carolina, Ohio, Pennsylvania, Rhode Island, Tennessee, Texas, and Washington. And while I suspect the vast majority of guardians exercise their authority ethically and with discretion, if only 1% of guardianship cases are abusive, that means 15,000 Americans are victims of this system.
Since it's extremely difficult to escape from a guardianship once you're in the system, plan ahead to avoid it. Getting your legal documents in order is the best way to avoid becoming the next victim. We insist that all Nestmann clients execute durable powers of attorney and health care proxies and record them in public records.
These documents should name someone you trust – generally your children or grandchildren – to step in if you become incapacitated. Whomever you name should not be someone in financial difficulty who might use your assets to satisfy their own financial obligations. The document should also be revocable unless a formal cognitive assessment performed by a licensed physician (ideally two licensed physicians) determines you are incompetent.
Another precaution is to build a safety mechanism into your planning. If the agent you name steps in to assist you if you're incapacitated, your documents should require the agent meet periodically with an independent party – your accountant, for instance – to ensure your assets truly are being used for your benefit.
The guardianship system is one of the biggest rackets in the US today. Don't be the next victim of this corrupt system.
Original source: 
Nestmann.com
---
About the Author
Mark Nestmann is a journalist with more than 20 years of investigative experience and is a charter member of
he Sovereign Society
Council of Experts. He has authored over a dozen books and many additional reports on wealth preservation, privacy and offshore investing. Mark serves as president of his own international consulting firm,
The Nestmann Group, Ltd.

The Nestmann Group provides international wealth preservation services for high-net worth individuals. Mark is an Associate Member of the American Bar Association (member of subcommittee on Foreign Activities of U.S. Taxpayers, Committee on Taxation) and member of the Society of Professional Journalists. In 2005, he was awarded a Masters of Laws (LL.M) degree in international tax law at the Vienna (Austria) University of Economics and Business Administration.
by Health Impact News/MedicalKidnap.com Staff

Marvin Siegel was proud of his youngest daughter when she followed in his footsteps and graduated from law school. Now, attorneys won't let him see his daughter at all. Photo provided by family.
Lisa Belanger says that she was always "Daddy's girl." She is the youngest daughter of Marvin Siegel of Boxford, Massachusetts, and she and her father have always been very close.
It has now been more than a year and a half since she has seen her father, not by her choice or the choice of her father. A court, guardians, and lawyers have medically kidnapped her father, essentially imprisoning him in his own home, and they have forbidden his baby girl from having any contact with him.
Lisa Belanger is an attorney who followed in her father's footsteps, and she is not taking this cruel twist of life lying down. She has been fighting to get him back since he was taken under state guardianship in mid December 2011.
See original story:
Retaliation for Exposing the Truth
Now, in what she sees as retaliation for exposing the corruption in the guardianship system in and around the Boston area, an attorney, who has been fighting alongside the guardians against the family of Marvin Siegel, is attempting to have Lisa Belanger disbarred.
This attorney, Marsha Kazarosian, was hired by Mr. Siegel at one time, but just before he was medically kidnapped, he attempted to fire her. In a handwritten statement, he wrote:
I want to terminate your services for going against my wishes.

Attorney Marsha Kazarosian. Photo

source

.
Kazarosian refused to be dismissed. Now, almost 7 years later, Lisa Belanger is still fighting the attorney for one of the most basic of human rights – the right to have a relationship with her father.
She says that the complaint against her essentially boils down to this:
They're saying, "We're going after you because you dare to expose us."
Because she dared to exercise her 1st Amendment right of Freedom of Speech by speaking out against corruption, Lisa says that they are trying to silence her:
This goes in the dictionary under "T" – for "tyranny."

When it comes down to it, they know I've done nothing wrong.
No matter what happens, her message cannot be stopped. She says it is too late to stop the truth because both the local paper The Boston Broadside and Health Impact News have already reported what has happened to her father and to several other senior citizens in the Boston area. Their stories are out on social media like Twitter and Facebook.
You can't put the genie back in the bottle.
Lisa says that her dad always taught her to fight for what is right, and that is what she is doing.
I'm exposing medical kidnapping, a systemic problem of them doing this to elderly people, and to people of all ages.

What I'm doing now is what he taught me to be. This is who he is, and who I am. We fought for other people's rights, before this ever even started with my family.
She was not able to celebrate his 90th birthday with him on June 8. Instead, on that day, she joined the Memorial Prayer Vigil for Baby Steffen Rivenburg in Nashville, Tennessee, for the baby whose life was taken from him a year ago that day at Vanderbilt Hospital.
Lisa spoke at an event with the Tennessee Judicial Accountability Movement and the Family Forward Project the next day, educating attendees about the Medical Kidnapping of senior citizens through probate courts and guardianships.
Over and over during her speech, she spoke of things that her father taught her. It was clear to everyone who heard her that her beloved father was a huge influence in her life. She would not be who she is today as a justice warrior, if not for her daddy. [Link
here
. Lisa's speech begins at the 1:27:00 mark.]
The impact of her father on Lisa Belanger's life was readily apparent as she spoke in Nashville on June 9, 2018. Photo by Health Impact News.
Let Freedom Ring
In a recent interview with Health Impact News, Lisa told us that:
My dad was a warrior. He fought hard for "we the people."

He taught me to have a moral compass and to have compassion.

He taught me to not be silent when wrongs are being done to others.

I'm just doing what my dad taught me to do. It's my obligation as a human being.
Like most Americans, Lisa Belanger had no idea that this kind of thing could happen in the United States. She was shocked at the level of corruption that she saw and that she continues to see.
Instead of making her crawl into a hole and hide, what she has learned has ignited a fire within her. Lisa is determined to fight for what is right, just like her father taught her:
Everything that I've done is for my dad.
This is so much more than about just the law: it's good over evil.
It's about standing up and doing the right thing. It's being loyal to your family.
I'm not just fighting for my father, but I'm fighting for every other person that's been subjected to this inhumanity.
It's about my moral compass. It's about giving hope to other people.
Always "Daddy's girl," Lisa misses hugs from her dad. She vows never to stop fighting for him and others wronged by injustice. Photo supplied by family.
The Boston Broadside Continues to Expose Corruption
While many media outlets shy away from stories like this, the editor of The Boston Broadside, Lonnie Brennan, takes seriously the role of the press envisioned by the Founding Fathers. The cradle of the Boston Tea Party is home to a print newspaper that does not hesitate to hold government accountable to the people.
The most recent edition of the paper contains the latest chapter in Lisa Belanger's fight for her father.
Excerpts from Governor Baker's Appointee to the Supreme Judicial Court Nominating Commission, Atty. Marsha V. Kazarosian Attempts to Silence Whistleblower:
90-Year Old Marvin Siegel Remains Under 24/7 House Guard
as High-Profile Lawyers Drain Millions from His Estate
The Boston Broadside has previously detailed in a four-part series the systematic draining of the estate of 90-year-old Boxford resident Marvin Siegel by Governor Charlie Baker's 2016 appointee, Attorney Marsha V. Kazarosian, and other lawyers.
During the past seven years, millions have been drained from the retiree's estimated $9 million estate. He's expected to be tapped out within a year. [Massachusetts is under Romneycare, a socialized medicine system that is the model for Obamacare.  Robbing the elderly becomes a convenient means of keeping the failing system afloat without raising taxes. This is how the wealthy elderly will be forced to 'pay their share'. If allowed to stand the Mass health system will become the federal model for any single payer health system. - ED]

Where has the money gone? To lawyers, lawyers, lawyers, elder service providers, and the like. Heck, the lawyers even charge one another to talk to each other and to send e-mails to one another, and then bill the estate. They also spend money on the daily care of Marvin, including their posted 24/7/365 "guards," as Marvin's daughter Lisa Siegel Belanger refers to his round-the-clock paid "caregivers," whom she has detailed keep the senior isolated in his Boxford home. Lisa has also detailed how these "so-called medical providers have denied her dad his basic dignity: he can't even use a cell phone to talk to his grandchildren!"
The Boston Broadside
headlines corruption in the guardianship system. Photo s
Source
.
Fighting Back, Getting Betrayed
Marvin hired Atty. Kazarosian as private legal counsel in August of 2011 for the specific purpose of fending off a state "elder protective service" agency (Elder Services of Merrimack Valley) from unlawfully making him a ward of the state (assigning a guardian to him). He never envisioned that Atty. Kazarosian would quickly switch sides and work against him, as has been charged by members of Marvin's family.
In March of 2015, Marvin's daughter, Attorney Lisa Siegel Belanger, filed an extensive federal civil action in which she claims that Atty. Kazarosian is part of a long-embedded insidious enterprise of corrupt lawyers and judges using the Massachusetts Probate & Family Court system to exploit elders—and any person of any age for that matter who happen to be vulnerably labeled as "incapacitated." Lisa's extensive, detailed complaint and accompanying exhibits can be viewed by the public free of charge at http://www.belangerlawoffice.com/free-marvin/federal-civil-action-2015/.
Soon after Lisa filed her racketeering action with the U.S. District Court, she provided a copy to Governor Baker. In her complaints to the governor, Lisa revealed a systemic pattern of elder abuse, money laundering, and embezzlement. Governor Baker refused to reply to Lisa and in less than a year from the first complaint, appointed Atty. Kazarosian to the commission that nominates Massachusetts' highest court judges—known as the Supreme Judicial Court Nominating Commission. [See link here.]
On December 1, 2017, Lisa filed another formal complaint, this time directly to Governor Baker, Lt. Governor Karen Polito, counsel for the Governor, and the Executive Director of the Supreme Court Judicial Nominating Commission. In her complaint, Lisa extensively detailed what she termed the continuous, vicious exploitation of her elderly father and family by Atty. Kazarosian and her associates. As of press time, Governor Baker and the above-specified officials have not responded to Lisa's complaint.
But it Gets Worse: Atty. Kazarosian Seeks to Disbar Lisa Belanger
Over the course of seven years, Lisa has fought to get her father released from what she terms the clutches of Atty. Kazarosian and associates. Lisa has filed numerous legal petitions, and has even received a court-ordered fine for speaking to her own father!
Marvin Siegel with his family in happier times. Photo supplied by family
In response to her actions in defending her father, Lisa has informed The Boston Broadside that Atty. Kazarosian seeks to disbar her. Lisa claims this is to silence her from fighting for her father. She has detailed that now that Marvin's plight has been publicized in The Boston Broadside, Atty. Kazarosian has "made it her personal mission and vendetta to maliciously and unlawfully thwart my continuous exposing of this long-embedded corruption in the Massachusetts Probate & Family Courts. At the behest of Marsha Kazarosian, on May 25, 2018, Adam LaFrance, Assistant Bar Counsel, filed formal charges against me," Lisa shared.
As Lisa has summarized, "the Office of Bar Counsel documentation states that they are prosecuting me to silence my exposure of this corruption of epidemic proportions and for specifically having sought legal relief in the federal court. Conspicuously, LaFrance, fails to state how my substantiated allegations are in any manner false or dishonest as they charge. The Office of Bar Counsel seemingly forgets that truth is an absolute defense." [Emphasis added by HIN]
Good for the Goose, But not the Gander?
In sharp contrast, the Office of Bar Counsel has blatantly and flagrantly ignored Lisa's filing of complaints against Marsha Kazarosian and other specified counsel since 2012. Repeatedly, from 2012 through 2014, the Office of Bar Counsel wrote to Lisa stating that no investigation would be conducted due to matters being actively "pending" in the Essex Probate & Family Court.
Yet, even though matters are still actively taking place in the Essex Probate & Family Court, in May of 2017 the Office of Bar Counsel opened an investigation against Lisa as a result of a complaint filed by Marsha Kazarosian—the very first complaint initiated against Lisa from the time this matter commenced in 2011. One year later, the Office of Bar Counsel began formal procedures against Lisa (May 25, 2018).
Marvin Siegel expected that his wishes would be honored when he hired Kazarosian. Instead, he has been robbed of his family. Photo supplied by family.
Self-admittedly, Marsha Kazarosian has close and substantial inner-workings with those presiding in the Massachusetts judiciary—all the way up to the state's highest court justices. In Kazarosian's many self-published profiles, she boasts being appointed to the Massachusetts Supreme Judicial Court's Advisory Committee for Clerks of the Courts and having served on the Superior Court Civil Working Group; that in 2014, she served on the SJC's Access to Justice Commission Committee on the Bar Exam.
Of particular significance, Marsha Kazarosian openly flaunts her having acted as a Hearings Committee Officer for the Massachusetts Board of Bar Overseers for a 6-year term.
Kazarosian has also openly touted having been a part of the Board of Governors during Deval Patrick's administration, along with documented big-dollar political contributions to high-profile Democrats including former Attorney General Martha Coakley, Senator Elizabeth Warren, Senator Ed Markey, Joe Kennedy III, Barak Obama, Joe Biden, John Kerry, Tom Daschle, and various Democratic organizations. [Boston Broadside Editor's Note: So-called Republican Gov. Baker appointed a heavy-financial-donor to extremist Democrats? Then turned a blind eye on complaints against her?]
Lisa says, "It can be of no surprise by the outlandish backroom antics resorted to by Obama appointee U.S. District Court Judge Allison Burroughs and First Circuit Court of Appeals Justices Sandra Lynch (Bill Clinton appointee), when they dismissed the federal civil actions I filed in 2015 and 2017." Lisa added, "Kazarosian is high-profile and a big donor. Oh, and Judge Burroughs just happens to be one of the foremost, early-on federal judges to have nixed President Trump's initial travel ban."
Read the full article at The Boston Broadside.

How You Can Help:
Governor Charlie Baker may be reached at 617-725-4005 or contacted here. His Facebook is here.  His Twitter is here.
Representative James Lyons Jr. may be reached at 617-722-2460 or contacted here.
Senator Bruce E. Tarr may be reached at 617-722-1600 or contacted here.  Facebook is here.  His Twitter is here.
Attorney Lisa Siegel Belanger's website is here. Her Twitter is here.